Voila¶
The JupyterHub AMI includes Voila to create dashboards using Jupyter Notebooks.
To use Voila from Jupyter Lab open any notebook and click on the Voila icon.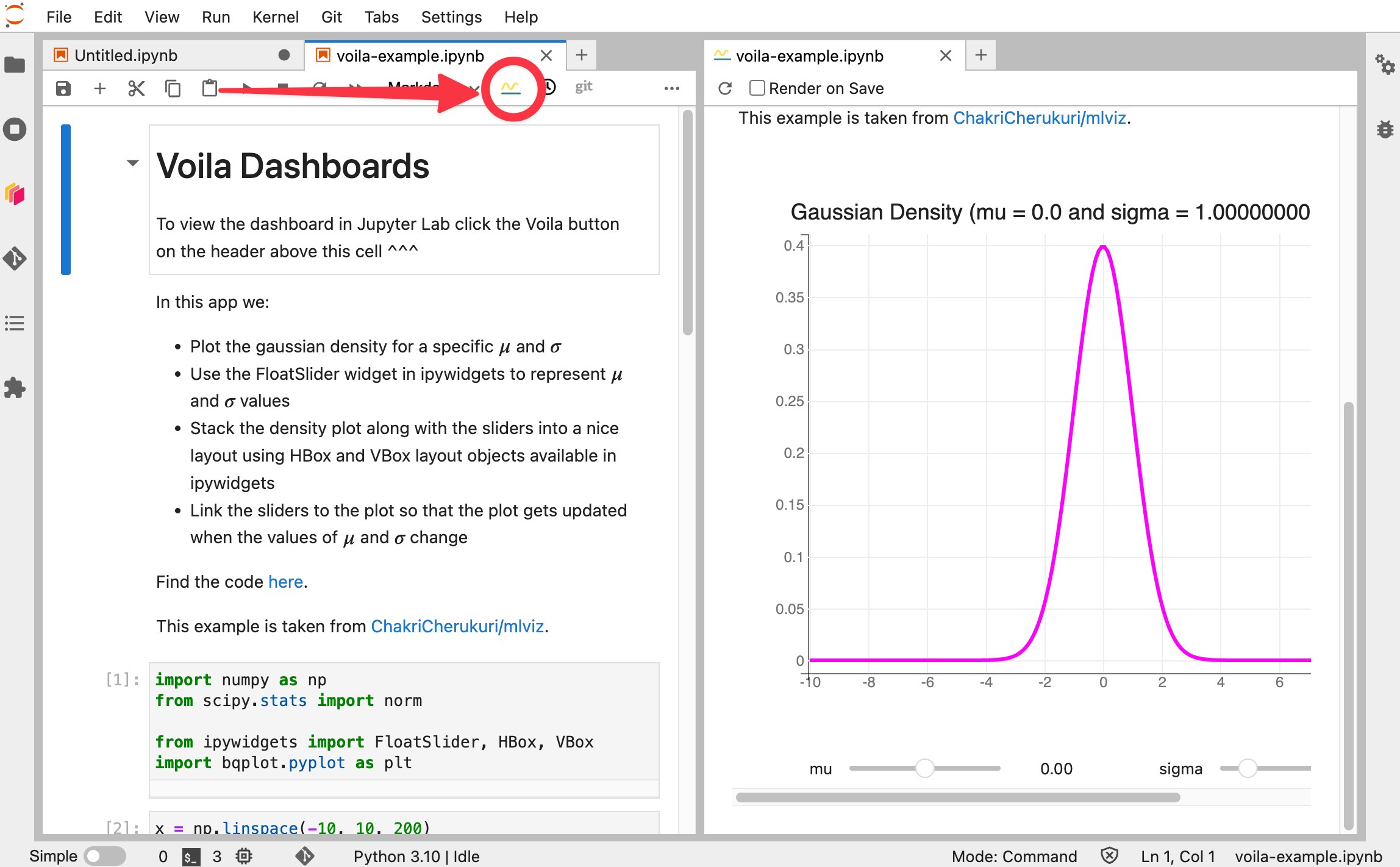 Configure Theme¶
To configure a different theme add a jupyter_config.json file at the users home directory and configure Voila:
To configure this globally change the /etc/jupyter/jupyter_config.json file.